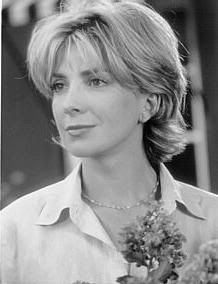 "I wake up every morning feeling lucky — which is driven by fear, no doubt, since I know it could all go away."
-- Natasha Richardson, actress, 1963-2009.
It was a fluke accident. In that 2003 interview, Natasha Richardson was recalling husband Liam Neeson's serious injury three years earlier in a motorcycle crash, when he crushed his pelvis after colliding with a deer in upstate New York.
A fluke. Who among us thinks we'll die in our 40s? Aren't most of us sure we'll have more time?
We hop on our motorcycle. We jump on the bunny slope. We get in the car. We go about our business casually and fritter away our leisure hours, as if we've got all the time in the world. Sure, we have some "one of these days..." goals tucked away, but odds are that we're not going to take them seriously.
Unless something brings us up short.
Like a 45-year old woman -- a mom like me, but three years younger -- who takes a day off to do something fun, learn something new.
And two days later she's dead.
Current Mood:

contemplative