A local grocery store that has been around for several decades is closing next week -- yet another victim of the shattered economy. Now its employees must scramble to try to find other jobs. Meanwhile, a few shoppers are stopping in to wheel their carts around one more time and take advantage of closeout-sale prices of the few items left on the shelves.
As I walked up and down the aisles, it was as if I were mourning the loss of a friend. Even though it was not my hometown store, I think my grief must have stemmed from the idea that everything familiar in our lives, including the family ritual of shopping for bread, milk, orange juice and cereal, is threatened when our country's finances crumble. Nothing is safe, nothing is guaranteed. Even stopping at the store tomorrow for a dozen eggs.
As I turned to walk down the magazine aisle, I saw, on one side, card racks that were almost entirely empty. On the other side, my attention was caught by a commemorative magazine with a large photo of President Obama. The front-page caption: "America's Hope."
The pictures below are a photo journal of a neighborhood store that in a week's time will be but a memory: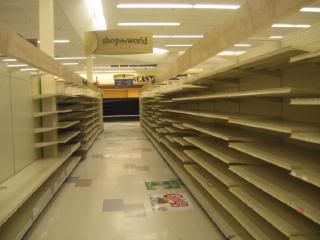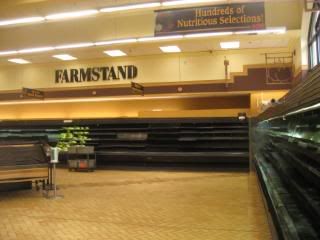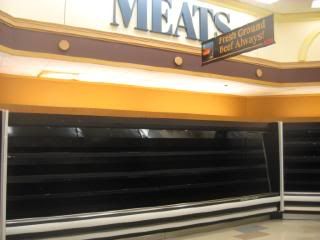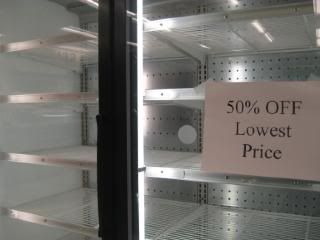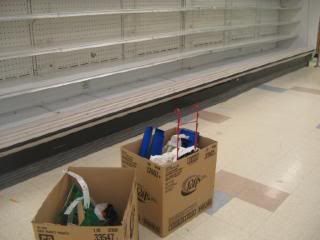 It felt like a funeral.
Current Mood:

depressed