Henry David Thoreau would feel right at home at
Tyler Arboretum
.
Not just because he'd be in the midst of 650 acres of nature in this corner of Media, PA, but because, as part of last year's "Totally Terrific Treehouses" exhibit (now closed, but changing and reopening later this year), a replica was built of Thoreau's famed house at Walden Pond in Concord, MA.
On Saturday, my first visit to Tyler, I asked how to get to the house -- and was amused to hear that it was, appropriately enough, "down by the pond"! (Actually, the Tyler house is closer to its pond than Thoreau's was to Walden.)
Here's how it looks as you approach it from the path:
In the foreground of this shot, you can catch a glimpse of the frozen pond at the arboretum, with the cabin in the background.
Here's the approach to the house from the front...
...and from the back. (Purists will note there is nothing behind this house.)
The entrance...
Welcome to what I call 'Keystone Walden'!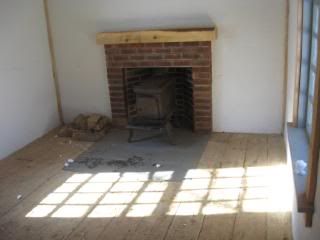 The view out the window: Henry would approve!
Time to head out for a saunter...
Off to the pond! (On the other side of the fence)
I leave a pine cone in Thoreau's memory.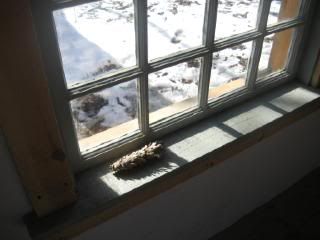 [Note: The sketch at the top of this post was drawn by Thoreau's sister Sophia.]
Current Mood:

rejuvenated