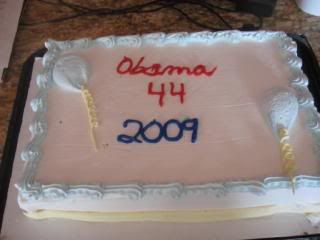 I should add, though, that I don't think the baker of this store-bought cake was exactly a fervent Democrat. When asked to decorate the cake as shown above, she had one question about our new Commander in Chief: "Is that spelled with an 'o' or an 'a'?"
Here is the 'first shift' of partygoers, watching President Obama deliver his Inaugural Address. We're all decked out in Obama shirts, pins, and -- in one case -- a stars-and-stripes sweater!
Our "Host With the Most" is wearing the SuperObama shirt.
Lunch was a potluck, and the munchies included not only sandwiches, pasta salad, shrimp and cake -- but "Hot 4 Barack" hot sauce! (Not just hot, but way scorching! I could have used a fire extinguisher.)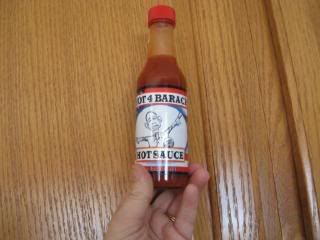 As the day went on, new arrivals joined us, and with the motorcade, Presidential and Vice-Presidential strolls down Pennsylvania Avenue, and the parade (who can forget the Lawn Rangers?), there was still plenty to see!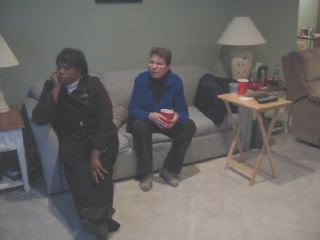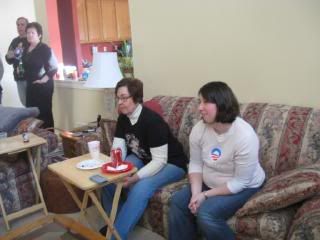 One attendee had bought this commemorative watch. Very fitting -- because it's about time!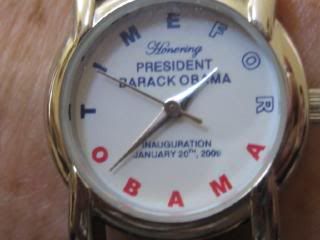 The guest of honor was 144 miles away, but we partied with him anyway!
Current Mood:

rejuvenated