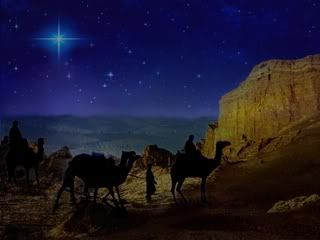 Sorting through some family-history papers this week, I came across a short poem my grandfather wrote -- perfect to share with you tonight.
"From Bethlehem, Long Ago
Gleaming in candle-lit windows,
Singing of Love to end tears,
Lo, how the starshine and angels' song
Reach across two thousand years!"
J. B. Knox
Dec. 24, 1946."
Warmest Christmas wishes to you and yours!
Current Mood:

relaxed