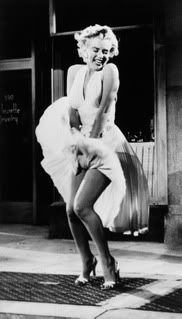 "She's got legs, she knows how to use them...."
-- "Legs," by ZZ Top.
One of the joys of travel is happening onto those quirky local attractions that don't make it into the tour books. Often it's the longtime residents who will clue you into these, as my friend Patricia did this summer when we visited her in Henderson, North Carolina. She had a distinct gleam in her eyes as she drove us across town to her offbeat discovery.
It's a pair of -- well, giant concrete legs, apparently inspired by Marilyn Monroe. (See
this
and
this
for details.)
Check it out: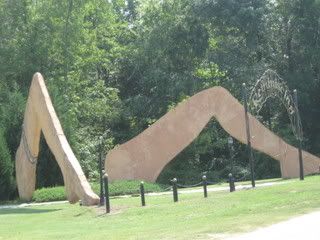 Certainly a provocative pose!
Note the...umm, landscaping between her legs: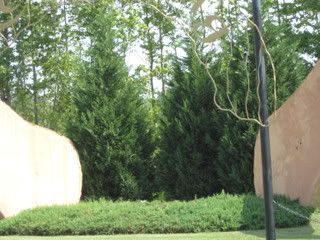 And in case you were wondering where her shoes were, they're across the street:
As Ed Sullivan would say, that was a "really big shoe"!
If you've run across similarly strange local monuments in your travels, tell me about them!
Current Mood:

amused