Our trip last month included a visit to Rochester, NY, and the beautiful shore of Lake Ontario. We were immediately charmed by Ontario Beach Park with its well-trimmed grass and tantalizing line of blue water beyond the trees. As we drew nearer, we saw a quaint gazebo, a boardwalk made for June strolls, and an expanse of sandy beach.
Hubby and our son wandered into the water briefly, but they didn't share my view that it was "like bathwater," and they soon retreated to the beach for a game of Frisbee.
I, however, lay in the water and rode the waves to my heart's content!
Then I watched the birds soar over the scene and swoop in for landings. Not a bad way to spend the summer!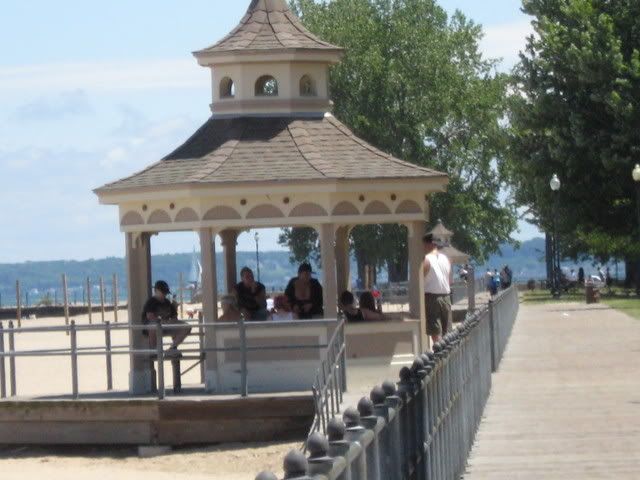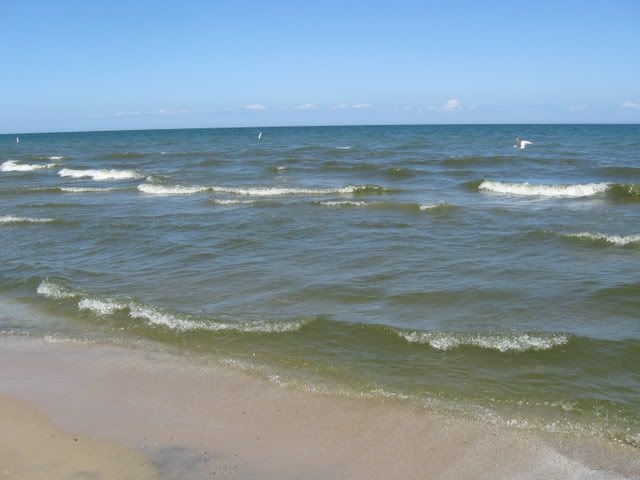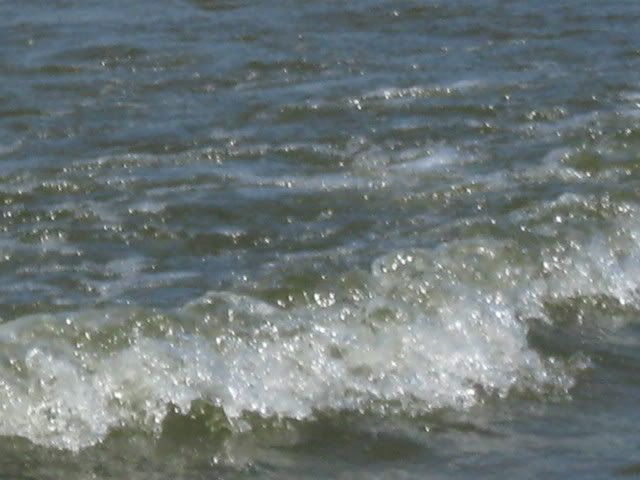 What can be better than summer, sand, surf and sky?
Current Mood:

refreshed