Here's a virtual field trip through some of the culinary and other delights of Lancaster County, PA. We stopped for breakfast, strolling and shopping at
Kitchen Kettle Village
on Route 340 in Intercourse. The morning was a bit chilly, but sunny, and our first stop was the Kling House Restaurant, the home where the owner grew up.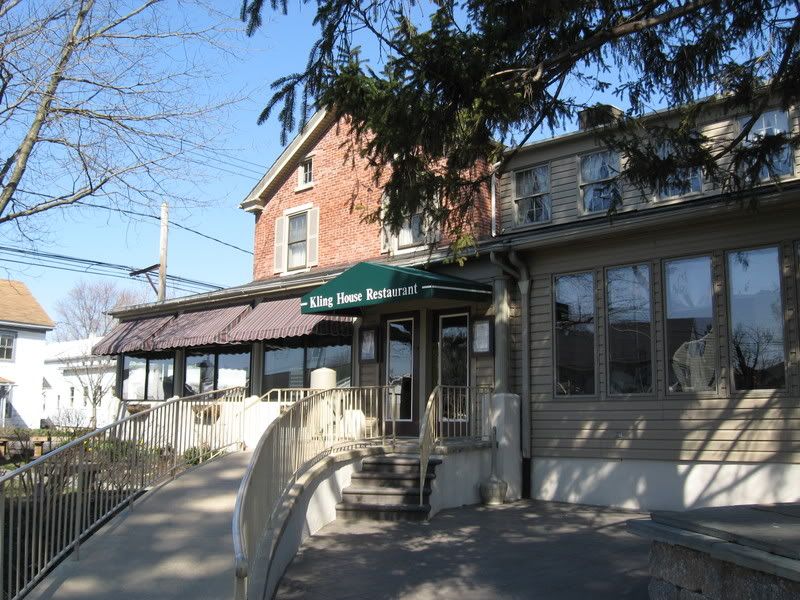 I chose one of their specialties, Orange French Toast, which was generously topped with orange marmalade butter and mandarin oranges. What a tasty way to start the day!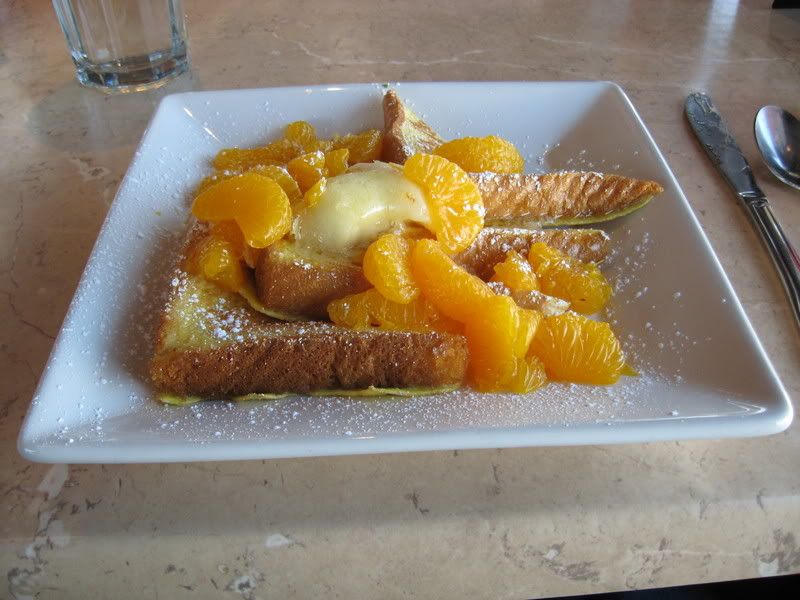 Hubby selected the Hungry Person Breakfast, which featured French toast, two eggs, home fries and bacon. I can vouch that the home fries were excellent, since I snuck a forkful from his plate, and he says everything else was too.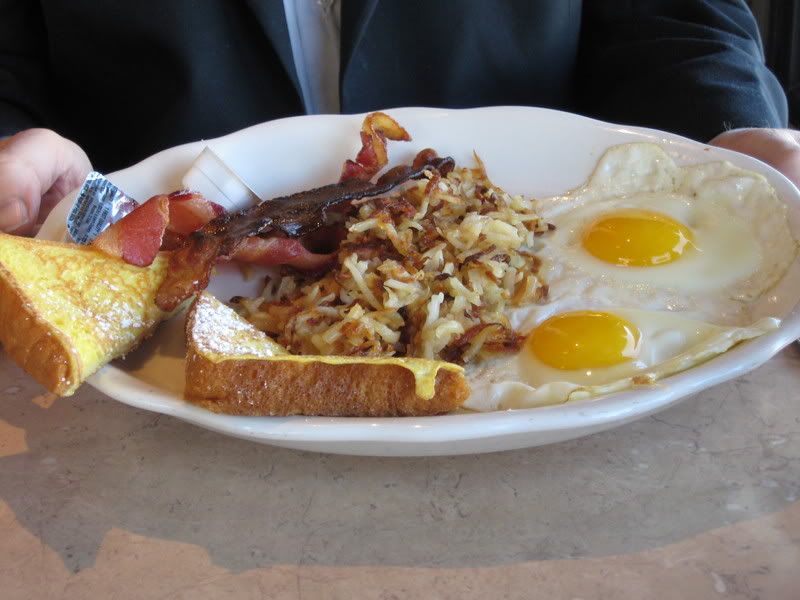 As we savored our meals, we heard the clip-clop of horse-drawn Amish buggies along the street outside our window. A couple of them made quick stops across the street at the Village Harness Shop ("Veterinary Liniment is Here!").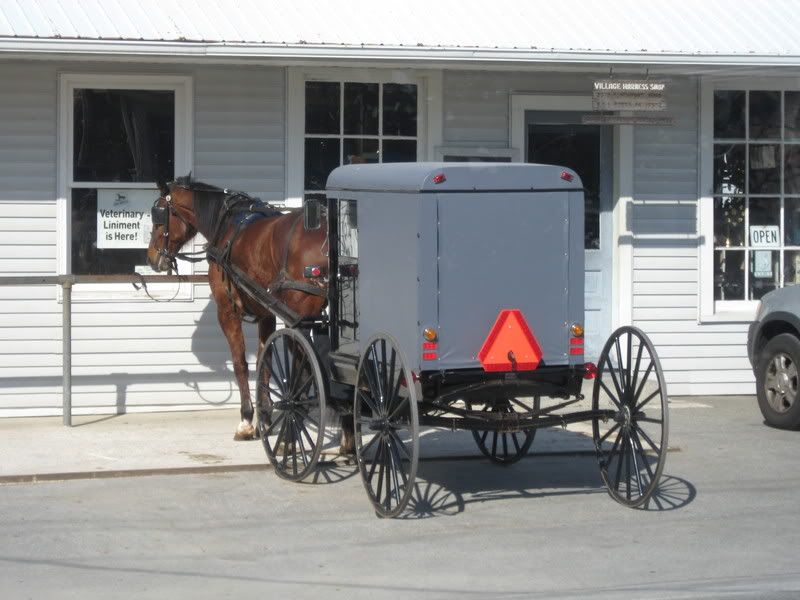 A note for tourists: I found out about Kling House by checking restaurant reviews on sites like TripAdvisor, where the locals give you the unvarnished truth, good or bad, about dining in the area. One thing I learned is that some of the big-hype "Amish smorgasbord" restaurants are mediocre at best and heavily overpriced. If you'll be sightseeing here, check around online and find the locals' references to hidden gems with great, reasonably priced lunches and dinners.
After breakfast, we began to stroll around the shops of Kitchen Kettle Village. We stopped in at Jam & Relish Kitchen, where you can sample their wonderful pepper jam, corn relish, apple butter,
chow-chow
and more on crackers. (For some fun-looking recipes, check
this
!)
Along with all the tempting treats, this store had fun novelties like kitchen towels with amusing sayings like:
"I don't have hot flashes; I have short, private vacations in the tropics."
"I understand the concept of cooking & cleaning...Just not as it applies to me."
"Drink coffee: Do stupid things faster with more energy."
Which reminds me: A T-shirt store we checked out had shirts with Intercourse humor even worse than mine:
"I Love Intercourse."
"Intercourse is everything I thought it would be."
"What happens in Intercourse, stays in Intercourse."
"Virginia is for lovers, but Pennsylvania has Intercourse."
"Amish Girl Gone Wild! Intercourse, Pennsylvania (As Seen On TV)."
Our next stop was Pepper Lane Fudge & Sweets, for some chocolate fudge to take home. (Yes, it actually did last all the way home!) They, too, had some good topical signs:
"Warning: Chocolate will make your clothes shrink!" (Oh, that explains it.)
"Forget love -- I'd rather fall in chocolate!"
"My soul's had enough chicken soup -- I want CHOCOLATE!"
We also visited Pappy's Kettle Korn kiosk for a (very) large bag of the "slightly sweet, slightly salty" -- and very addictive -- kettle corn, which is popcorn sweetened with sugar during cooking. Because we were there right as he was opening, we got to watch the man make the first batch of the day, starting with a stray kernel or two flying out of the huge kettle, and ending with an enormous load of the snack pouring out of the kettle into a receiving container. Hubby took the bag to our car while I poked around a toy store, and when he met me and we walked back to the car, we opened the doors to a warm car filled with the heavenly scent of fresh-popped kettle corn! Mmmmm...
Kitchen Kettle Village is a charming way to spend a few hours (and dollars) in Lancaster County. Hubby and I meandered home down country roads, putting off work for just a little bit longer.
On the way home from a meeting this week, hubby and I spent a relaxing three hours enjoying Intercourse. (Yep, I'm planning to run that joke right into the ground. Sorry, but any county with place names like Blue Ball, Bird-in-Hand, Intercourse, Paradise and Fertility deserves it!)
Current Mood:

full