It was the summer of the Train song "Drops of Jupiter." The radio played it again and again that July as I drove from Pennsylvania to D.C., to North Carolina: "Now that she's back from that soul vacation, tracing her way through the constellation..."

That summer, we could go anywhere, do anything. In D.C., a friend came back to our hotel and excitedly reported that President Bush's car had passed right next to her.

Back in my home near Philadelphia, there was a rhythm to my mornings, and September 11th was no different. I had a fourth-grader to get to school by quarter to nine, so at 8:20 a.m. I hopped online for my usual look at email and news. Nothing of note. I remember an email from a Jewish genealogical group, offering good wishes for the upcoming Rosh Hashanah: "Shana Tova." Happy New Year.

My son and I headed out the door into the bright blue day.

Walking around the corner to my car, I felt a crushing pain in my chest, like a stack of encyclopedias pressing against me. It was like no sensation I'd ever had, and I remember thinking: I'll get him to school, then I'll call the doctor if I don't die of a heart attack. I opened the car door as if everything were fine and dropped my son off at school.

I came home and decided to lie down for a nap, to see if the pain would go away before I called the doctor. I woke up at around 9:30, and a voice inside my head urged me to turn on the TV, something I never did in the morning.

The TV channel had two talking heads sitting at a desk, saying things that made no sense. I don't remember switching channels. I don't remember anything about the first images I saw, except that before long, the meaning filtered through to me.

I picked up the phone at about 10 and called my husband, a federal employee. I brokenly spoke one word: his name. "I know," was his response.

A friend told me this weekend that I had called her to turn on her TV; I had no recollection of doing this, but I recall too vividly the many hours I spent, that day and in the days to come, riveted to the horrific sights on my television that gave me nightmares for years: The gigantic gray cloud barreling down the street, and a woman who almost couldn't outrun it and had to be yanked into a store, with the door barely closing behind her in time. The man saying he was in the world headquarters of a major company; he was standing in the street. The beautiful towers I had been to in '81, sinking into nothingness.

At one point, I switched to a channel that showed a ghostly, dust-strewn landscape that looked like a war-ravaged foreign land. Finally, in shock, I realized: This is New York City.

People who weren't around for that day will probably never realize how many more attacks were rumored -- a car bomb in Philadelphia, I think, was one. No one knew who would be hit next. My cousin in the D.C. suburbs told me he piled his family into the car and drove it far into the country, until he was sure any jetliners still in flight would have run out of fuel. A friend in Nebraska looked up to see President Bush's plane overhead.

I had plans to attend a Daughters of the American Revolution meeting that lunchtime, but I decided not to make the 45-minute trip because I didn't know if my son's school would close early. (The DAR chapter secretary told me later that she went to the meeting but regretted it; she kept thinking of people she wanted to check on but didn't have their phone numbers.)

I began to wonder what my son had been told, what he had seen; I drove back to the school and asked to see his guidance counselor. The counselor told me the children had not seen the news, but the PA system had blared out that teachers should check their email.

School officials had given the children the following reason their outdoor recess was cancelled: "There are yellow jackets on the playground."

What to tell my child? The counselor was empty of helpful ideas, and I finally went home and, in desperation for some guidance and hope, went to the website of "Mister Rogers' Neighborhood." (Its last original show had aired Aug. 31, and my conclusion was, "Mr. Rogers goes off the air and the world goes to hell.") Thankfully, he had provided invaluable advice to what distraught caregivers could tell children on that day: "Look for the helpers."

Waiting to pick up my son, I watched the young children playing on the swing set. Their world has changed forever, and they don't even know it.

I cannot bring back the exact words I said to my son as I brought him to the car; I believe it was something about how bad men had killed many people that morning, but that we would keep him safe. At home, he started making a beeline for the TV for his usual after-school cartoons. I forestalled him by saying that the cartoons would not be on that day, in their place the TV would show things he might not want to see. He decided, thankfully, not to watch.

Late in the afternoon, I finally called my doctor about my chest pains, but understandably, by then she assumed that such symptoms could be attributed to the day's events. At some point, the symptoms subsided. (Strangely, the symptoms reappeared on Nov. 12 of that year, before I heard of that day's crash of American Airlines Flight 587 into a neighborhood in Queens.)

I had two friends in New York City: one on Manhattan's Upper West Side, and one in Queens. The husband of my Manhattan friend had worked at the World Trade Center until a few months earlier, when he had transferred to midtown. On 9/11 I tried repeatedly to reach both friends, and by evening had connected with one (her husband had made it home after a very long walk from work) and left a message with the other.

I remember hearing back from her that night. After identifying herself, she left the following on my machine: "It's....Tuesday."

The next morning, I went to CVS; the historian in me wanted copies of the newspaper accounts. As I waited for the store's 9 a.m. opening, several other people gathered outside the door, but no one seemed inclined to say anything much. The only word exchanged was, "Paper." Everyone understood.

That Thursday evening, I went to my part-time job at a stationery store at the mall -- and was brought to tears at the sight of the store, absolutely unchanged, when everything else on earth had changed so horrendously. Two coworkers were the only ones there with me, and one got a call from her husband that the Capitol had just been evacuated. Sardonically, the other one said, "Oh, funsies," and then we started laughing because we so desperately needed the release of laughter.

Another colleague told me that on one of her shifts, two men who appeared to be Muslims peeked into the store but did not enter. She asked them if they had been refused entry elsewhere; they admitted they had.

She told them to come on in.

As shoppers came and went from the mall, they saw the huge sign in the Neiman Marcus store window: "WE GRIEVE."

The press began talking about the "new normal." I resorted to comfort food repeatedly, especially TV-dinner corn souffle. I tried mind games to once again inhabit a pre-9/11 world: "It's Tuesday, September 4th, 2001. It's Tuesday, September 4th..."

A tribute that spread was a candle-lighting, planned for Friday, Sept. 16 at 5 p.m. Some women friends and I gathered in another friend's front yard, held our candles aloft, and then took a weekend trip we had long since planned to the Jersey Shore. I wasn't sure we should carry out our plan to rent a karaoke machine, but Louisa was insistent. It turned out to be marvelously therapeutic to crank up the machine, blast out the music, sing and dance, even if we got some strange looks from the men who showed up Sunday morning to cart the machine away.

The deal we made with one another that weekend was: No news. No reading it, no watching it. It was a surreal time, stopping for snacks at the shore town's convenience store and trying (I was, anyway) to chart the course of current events by watching the faces of the townsfolk at the cash register. Back on the deck overlooking the bay -- and the flags at half-staff -- one of our friends was seen with a newspaper in her hand. She immediately reassured us she was only looking at a recipe.

At some point after 9/11, we found out that two of the American Airlines Flight 11 hijackers and one co-conspirator had spent the night before the attacks at a Newton, MA, hotel that my husband and I, and my aunt and uncle before us, had often stayed at. (Four years later, the hotel was razed.)

Five weeks after the attacks, I went by bus to New York City to visit my friend on the Upper West Side. I remember the loved-one posters and tributes at the Port Authority, the smoke still rising from the ruins downtown, the patriotic pins for sale (I bought one) near the Trade Center site. I looked in one shop window and exclaimed, "Oh, look! Tiny crystal Twin Towers!" With more recent news in mind, my friend commented with hard humor: "Next we can have some tiny crystal anthrax."

It may have been that trip when we visited an exhibit about the construction of the World Trade Center. As we walked around the room, I noticed two or three men gathered around a WTC model and having a conversation that sounded knowledgeable. I finally got up the nerve to ask if they had been connected with the Trade Center in any way. One of the men pointed to a second man and said, "He built it." Leslie Robertson was the structural engineer who directed the towers' original design. Meeting him was a jaw-dropping moment.

In January 2002, my son and I joined my husband on his business trip to Manhattan, and I arranged for us to stay downtown at a hotel next to Ground Zero to help the neighborhood's economic recovery. The hotel staff was so kind to us and seemed thrilled to have a child visiting. That week, I took my son to the observation deck at the Empire State Building, where I confronted the drastically changed skyline while he chased birds through the gift shop.

As we checked out of the hotel Friday morning, the woman at the front desk was glowing as she confided in me, "We're sold out for tomorrow night!" I joined in her celebration.

On the one-year anniversary of the attacks, Neiman Marcus had a new sign: "WE REMEMBER."
Current Mood:

sad
As I peer out my window tonight, gusty snow is whitewashing my street and blowing in through the cracks in my front door.
In my mind, I am retreating to a wonderful day last summer on Lake Champlain in Burlington, Vermont. Join me for a stroll!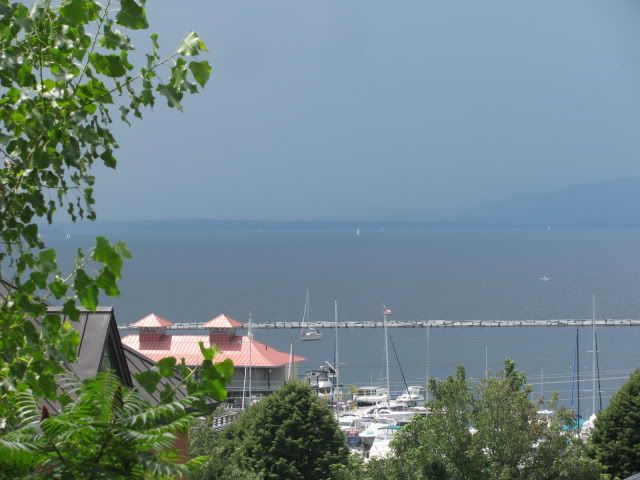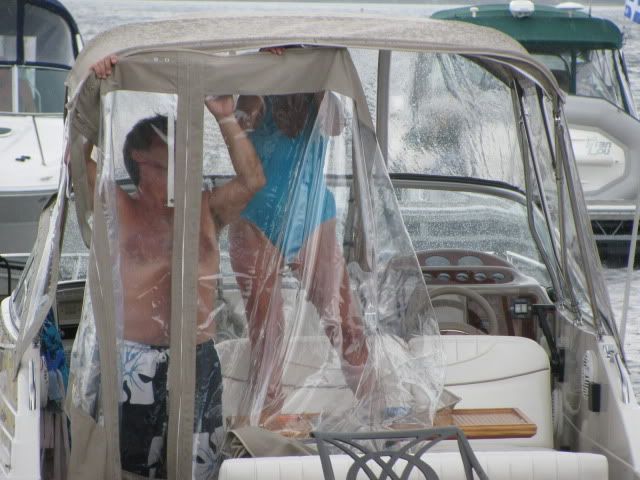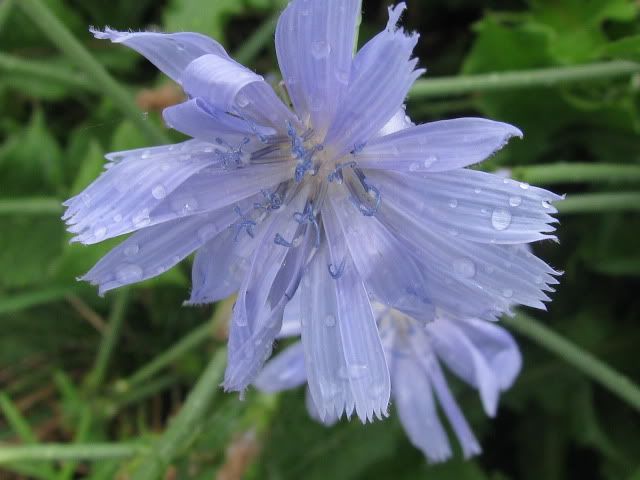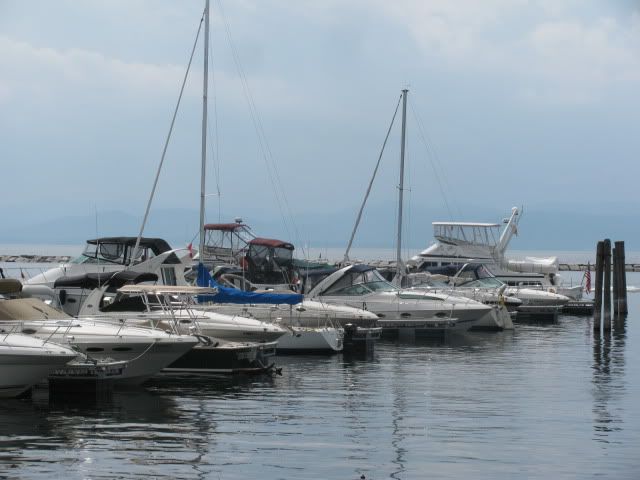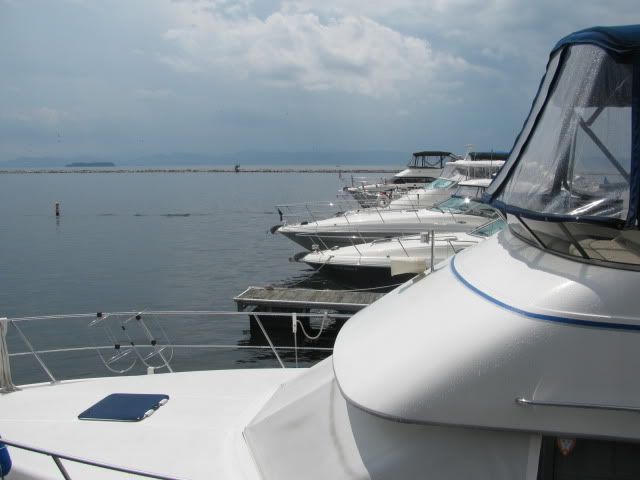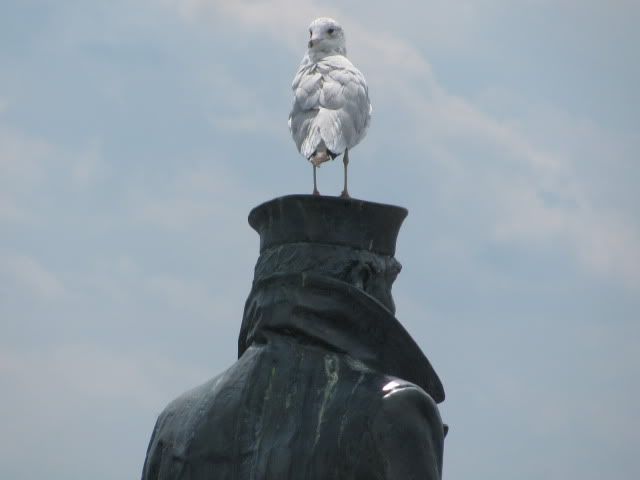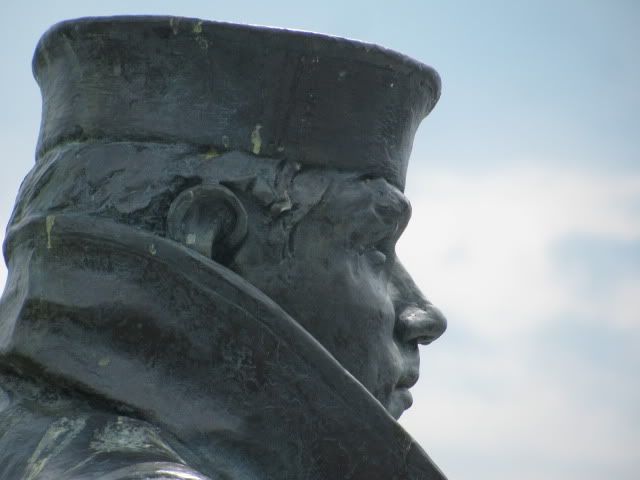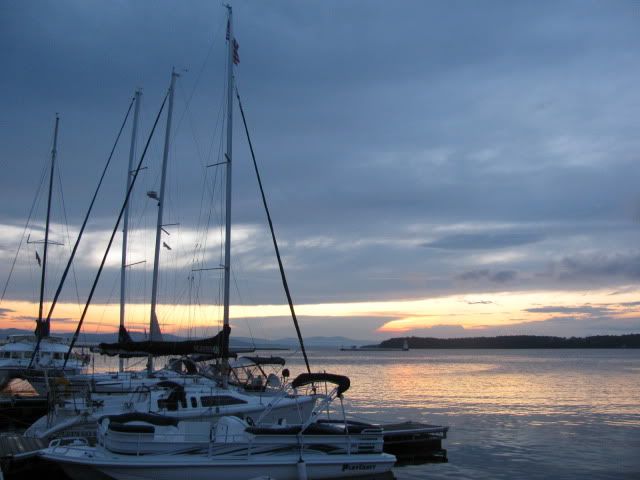 Current Mood:

nostalgic
It's a chilly night. Sit back with a mug of hot chocolate and enjoy some paintings by my mom...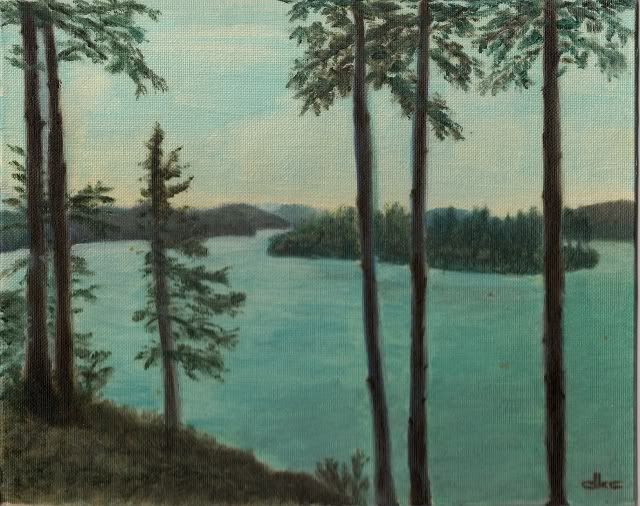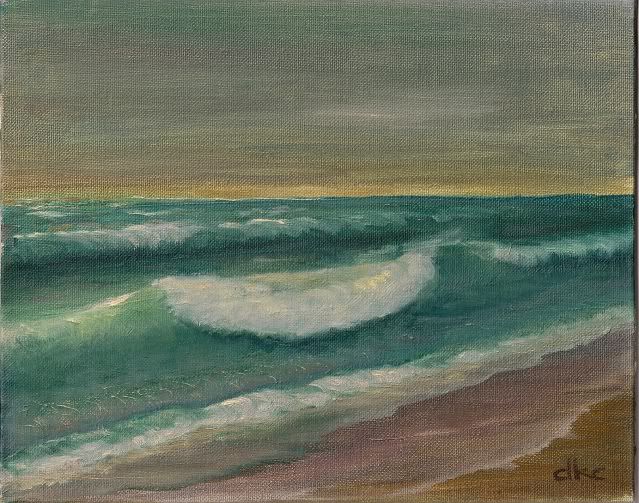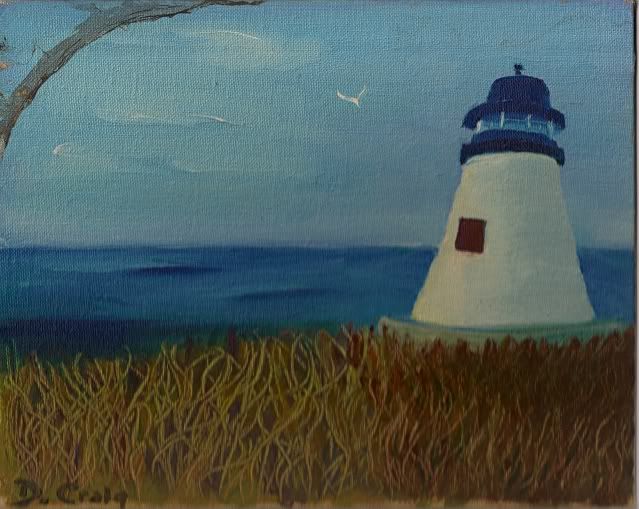 Current Mood:

peaceful
The Indianapolis Motor Speedway is gearing up for "Celebrating 100 Years of the Greatest Race Course in the World."
The Indy 500 ("Indianapolis 500 Mile Race") started in 1911 at what is billed as the world's largest spectator sporting facility. Even if you're not a car-racing fan, plan to visit if you have the chance; it's a fun tour.
Our group took a bus around the 2.5-mile oval track, although our driver did not blast us around it at 237 mph (the fastest recorded Indy 500 lap). Just as well!
The Indy 500 -- not the only race held here -- is rich with traditions, including the winner kneeling to kiss the "Yard of Bricks" at the start-finish line (the course was paved in 1909 with 3.2 million bricks), and gulping down some nice cold milk to celebrate the victory.
The complex also includes a Media Center, luxury suites for viewing the race, an emergency medical center, the well-known "Gasoline Alley" garage area, the Hall of Fame Museum (displaying a century of cars) and even a golf course! And it's close enough to Indianapolis for visitors to catch a glimpse of the city skyline.
You'll even find they have their own sense of time here: Wall clocks are labeled not only Tokyo, London, New York, and Los Angeles, but "Speedway"!
Here's a sneak peek of what you'll find.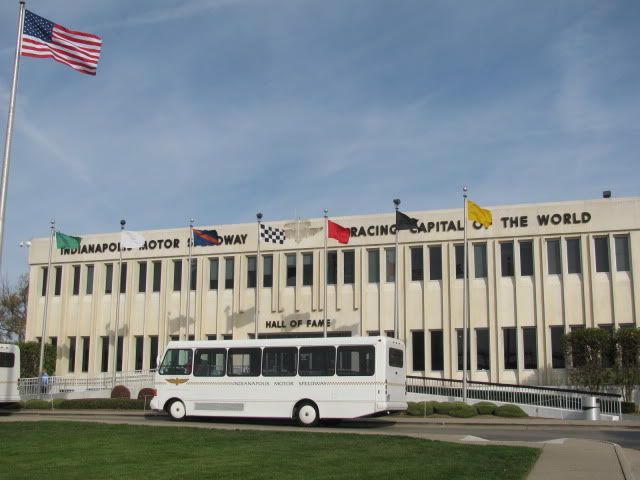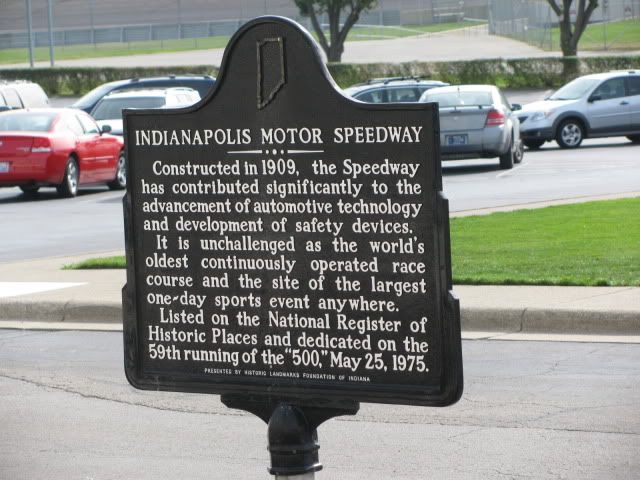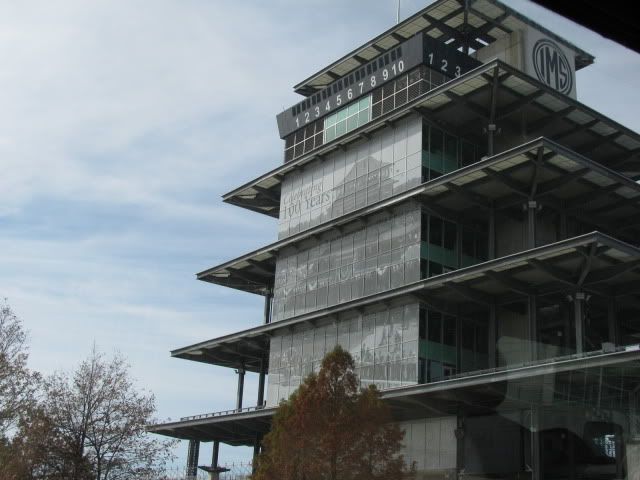 The Pagoda, overlooking the start-finish line.
Thirty-three cars start this race, held annually over Memorial Day weekend.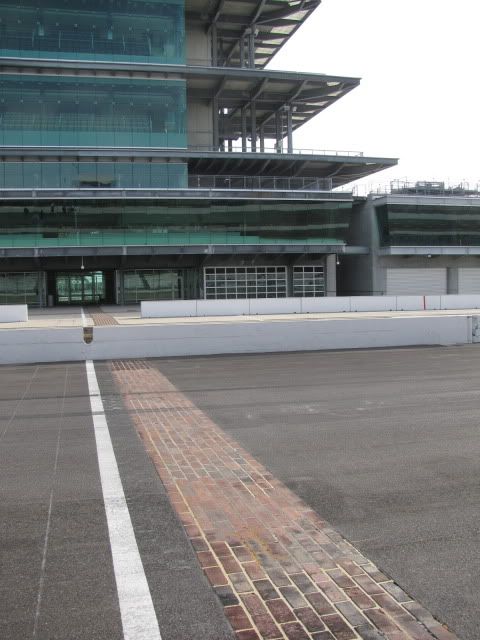 The start-finish line and the "Yard of Bricks."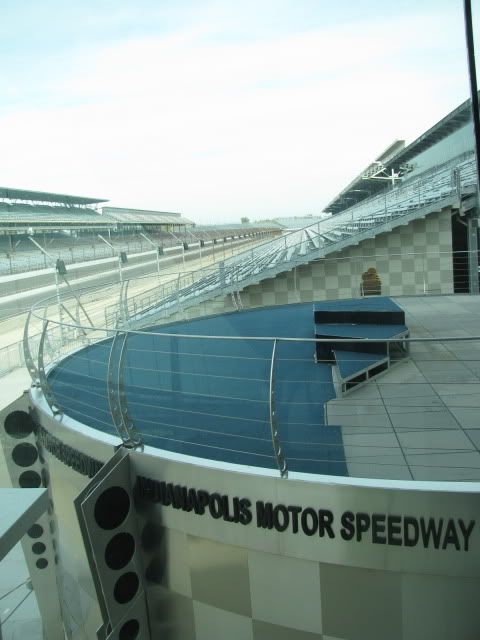 Victory Podium: Home of the winners!
The Media Center, home base for the press covering the race.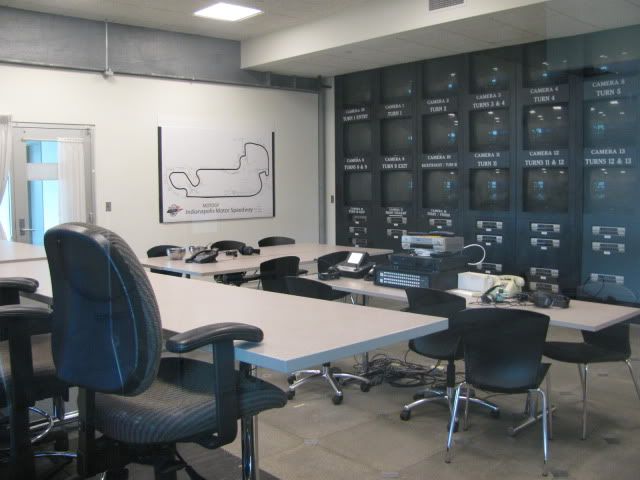 The Hall of Fame Museum.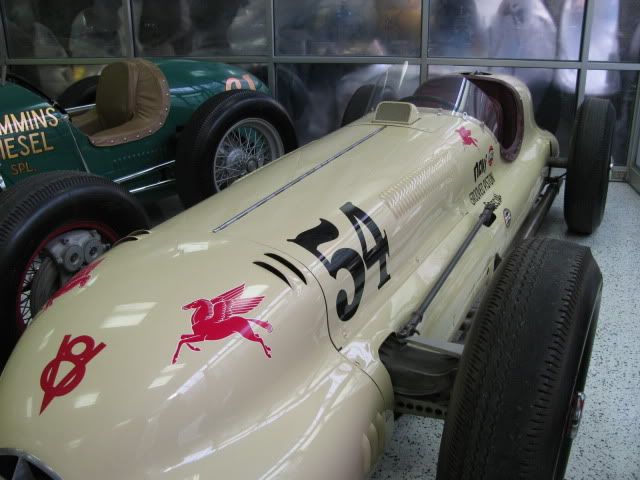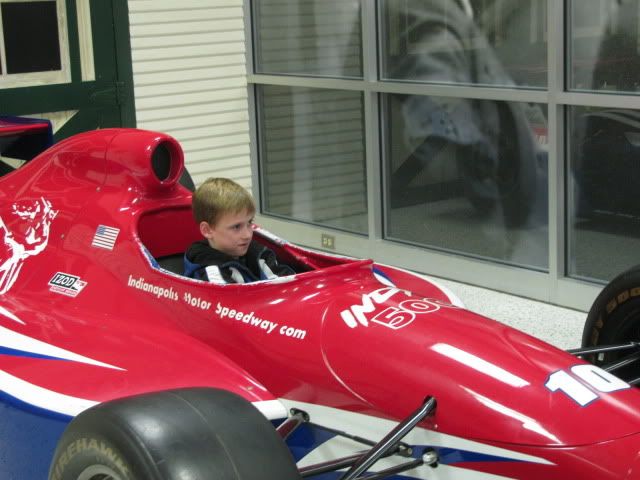 A future Indy winner?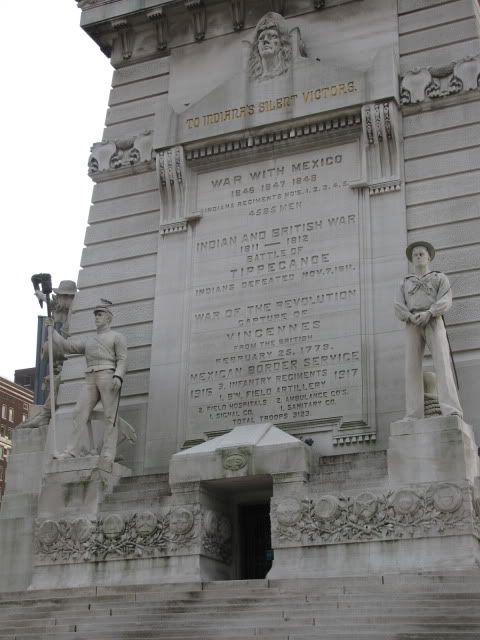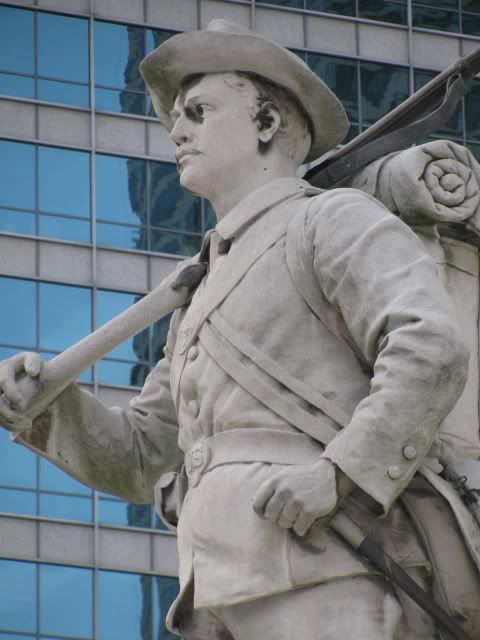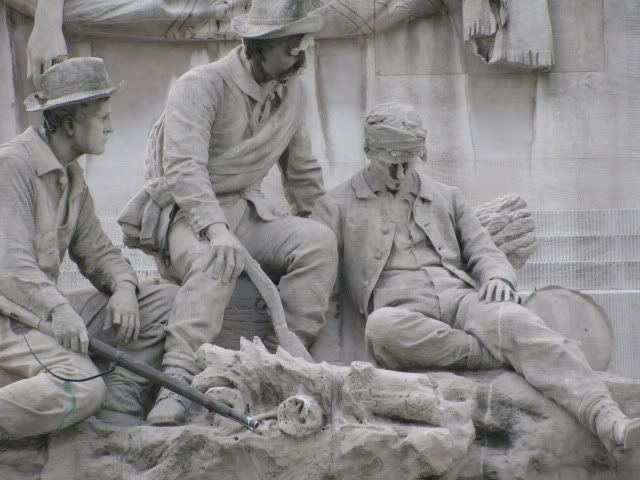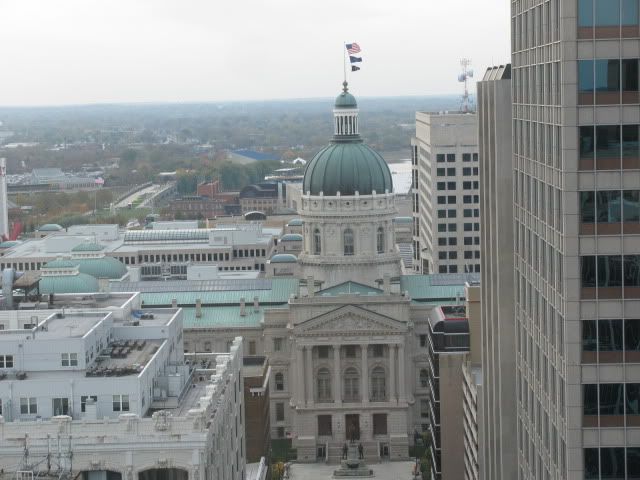 Current Mood:

nostalgic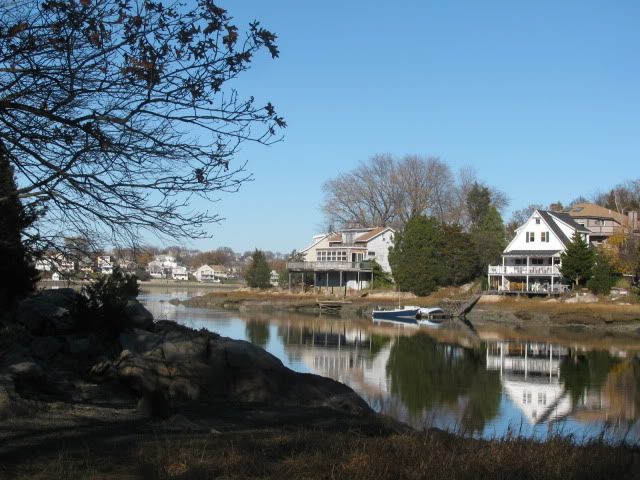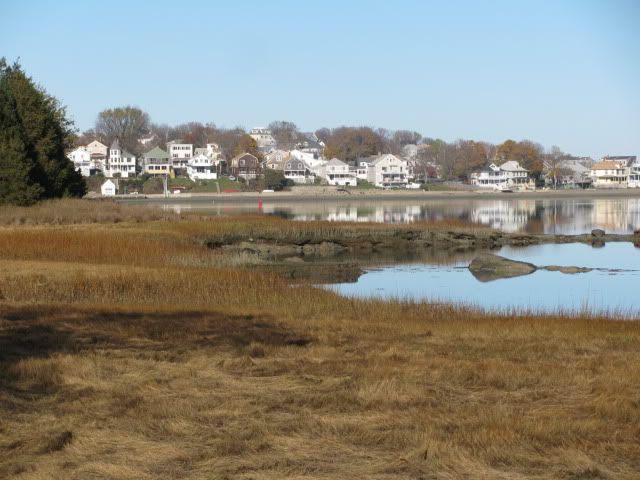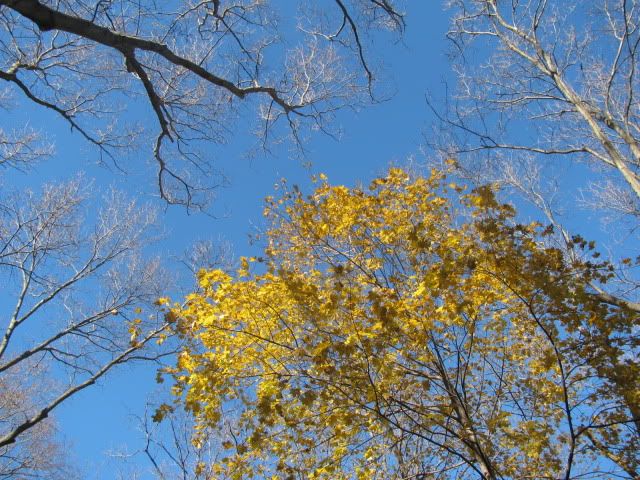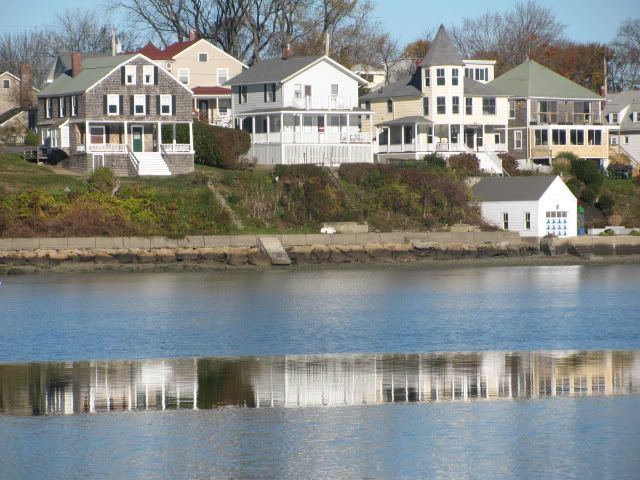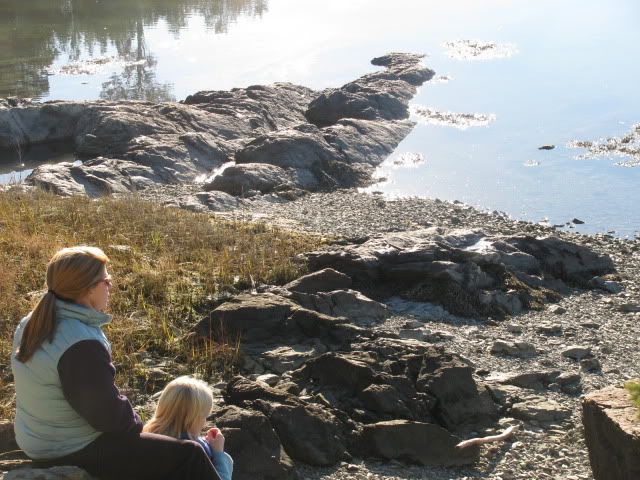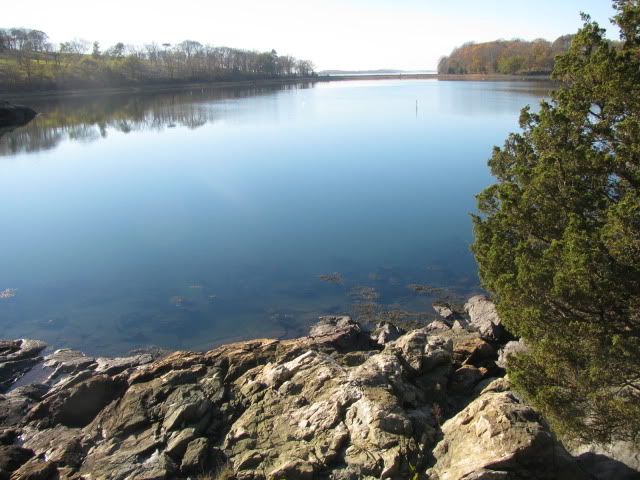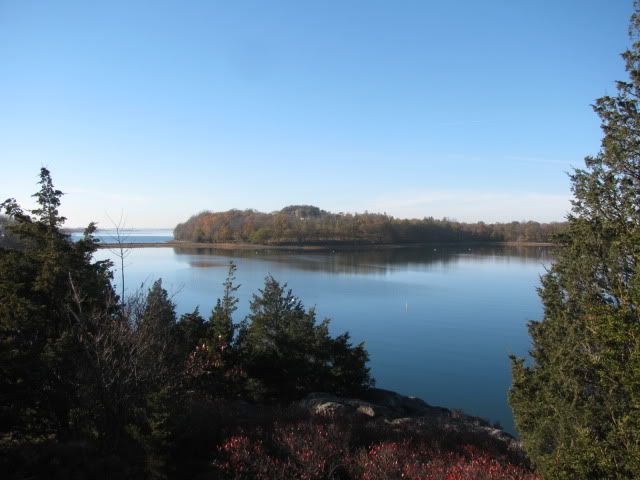 Current Mood:

calm
"Autumn is a second spring when every leaf's a flower."
-- Albert Camus.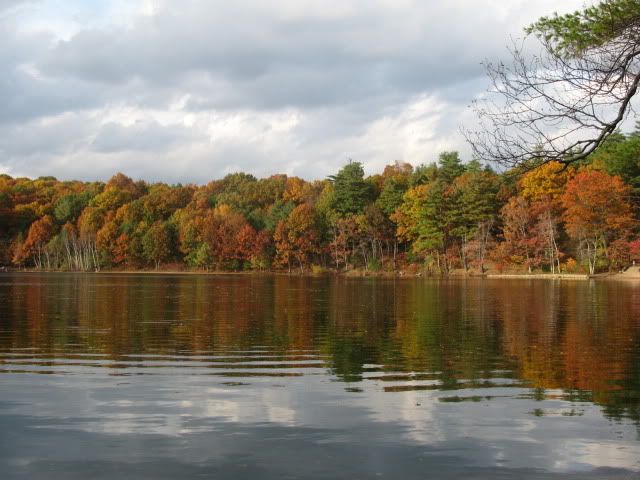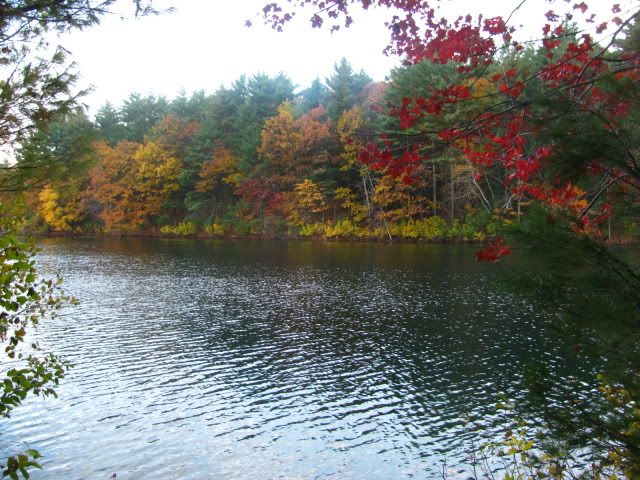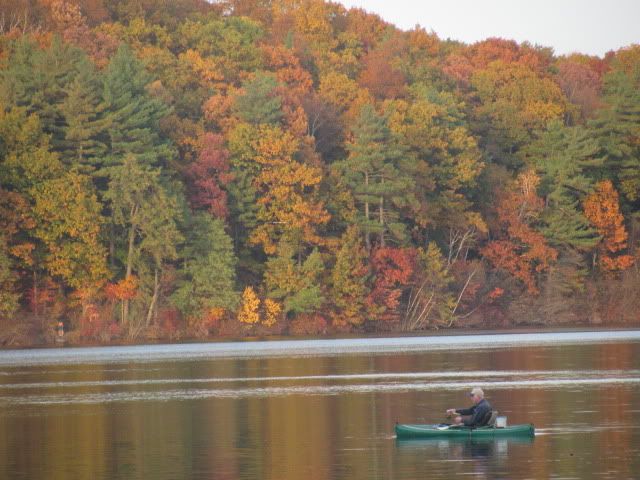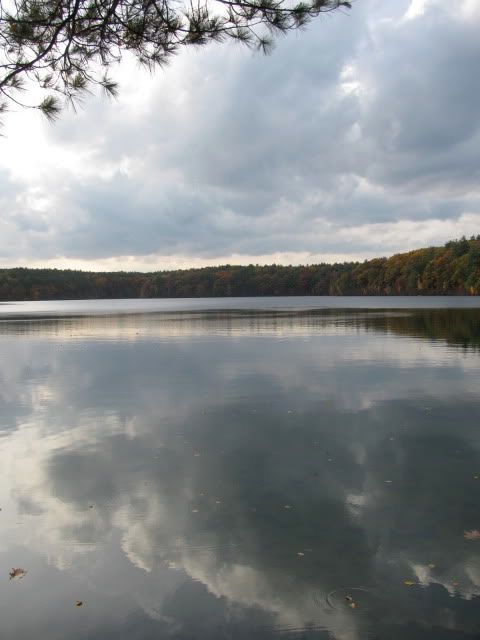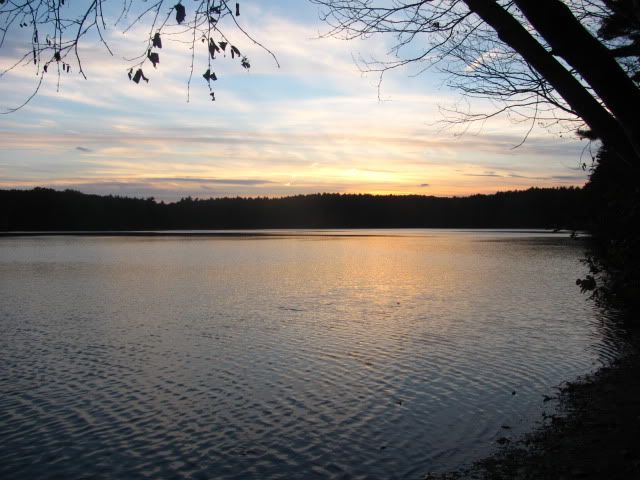 Current Mood:

peaceful
"It was autumn, the springtime of death." -- Tom Robbins.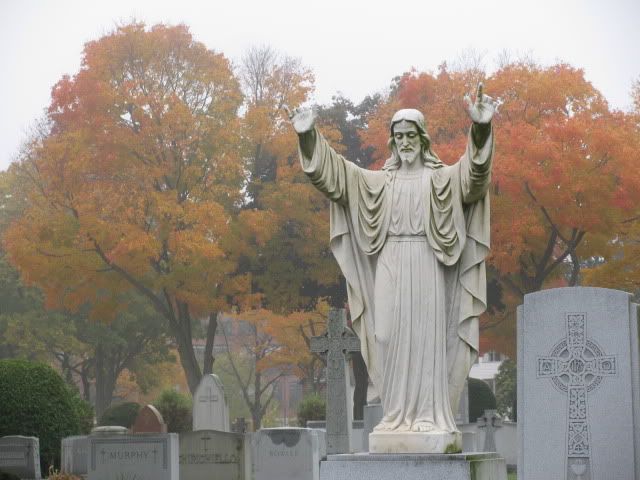 Current Mood:

contemplative
"A vacation is having nothing to do and all day to do it in."
-- Robert Orben.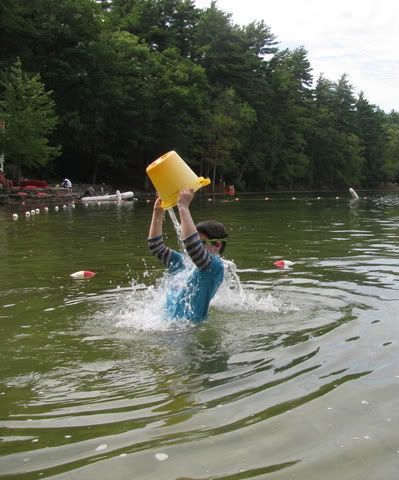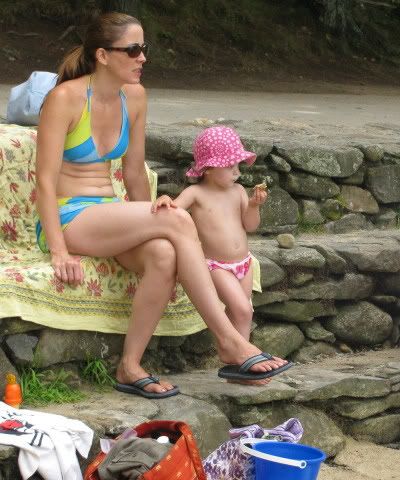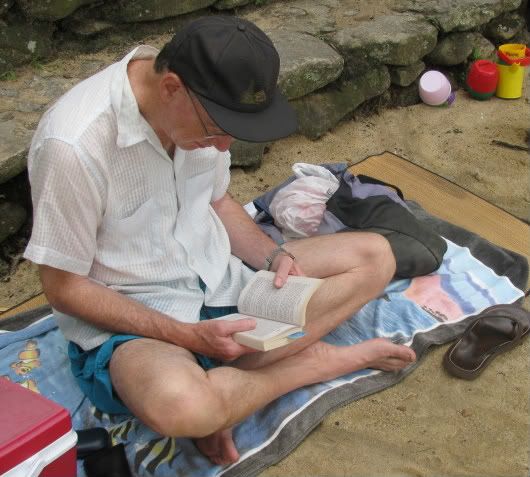 Current Mood:

mellow