Late this afternoon, I sat down on our back steps, feeling beaten down by life physically, emotionally, financially and spiritually. It seems like every day brings another thing going wrong, a new problem to be solved, something else that needs fixing.
Then I glanced over at our side yard, and saw this among the dead leaves: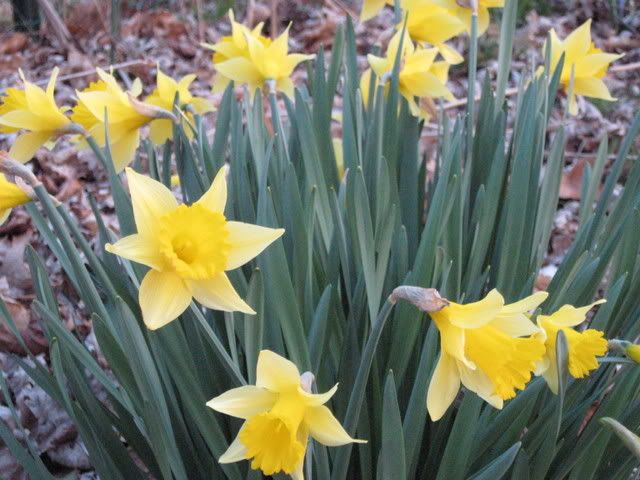 I looked more closely. There were more than 25 beautiful blooms in the desert of leaves, yet I had never done any planting or weeding there. I asked my husband where those had come from, and he named the couple who had owned our house almost 20 years ago!
They had bloomed despite total neglect on my part, despite my depression, despite the weather all these years, despite everything. Maybe I had seen these flowers before, but I had no memory of it.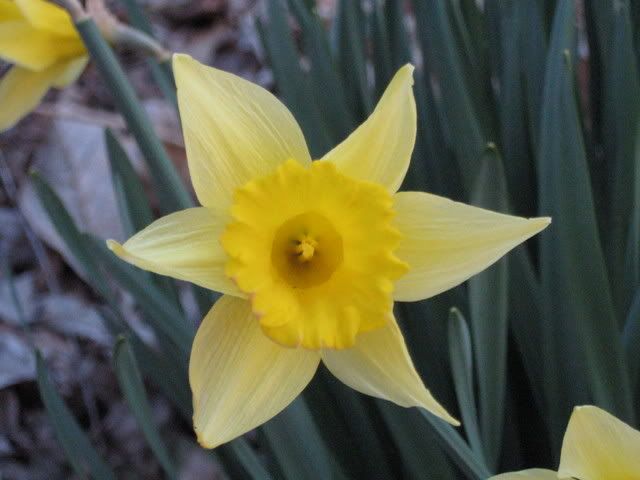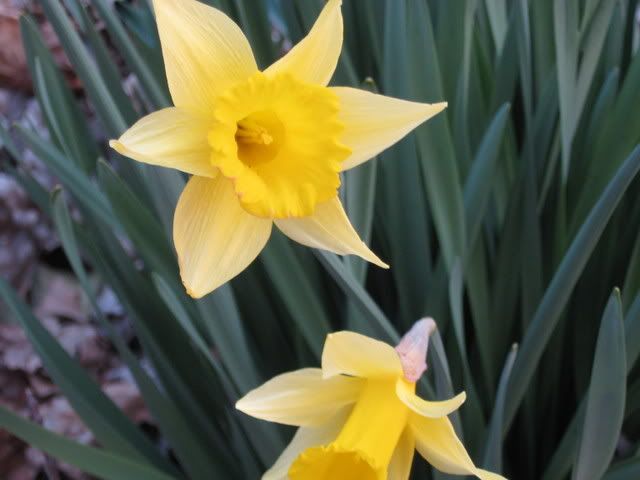 Counting the blooms, I noticed that one or two were still tightly closed. But then again, spring is still young.
Maybe there's hope.
"Nature often holds up a mirror so we can see more clearly the ongoing processes of growth, renewal, and transformation in our lives." -- Mary Ann Brussat.
Current Mood:

drained